An attorney dedicated to Oklahoma workers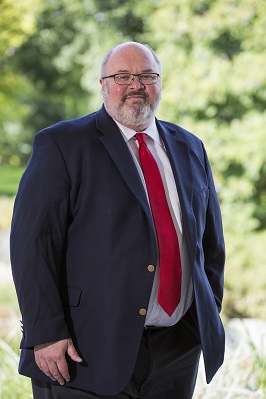 Attorney Timothy Reese, a longtime part of the team at Lawter & Associates, PLLC, found his passion for workers' compensation well before he became an attorney.
"I first met Mike Lawter during an internship while I was in college," Reese recalls. "That was back in 1984. Workers' compensation law turned out to be a natural fit for me, and I joined the team here and never looked back."
Tim started working for our firm in 1985, before he even started law school. He stayed with Lawter through his time in law school at Oklahoma City University, where he earned his J.D. in 1991, and Lawter & Associates remains the only firm he's ever known.
According to Tim, workers' compensation law in Oklahoma is a uniquely challenging - and rewarding - area of practice.
"The workers' compensation system in Oklahoma is complicated, and it's constantly changing. Laws are routinely struck down by the courts," Tim explained. "So when we handle a case, we look not only at what the law says, but what the Oklahoma Supreme Court has said and what we anticipate the courts may decide in the future."
To successfully represent injured workers in Oklahoma, Tim takes a high-stakes approach.
"I've argued cases before the state Supreme Court many times. In fact, we prepare every single claim to go all the way to the Supreme Court. And when the insurance companies know we're ready to do that, it makes a real difference in terms of the outcome for our clients."
Tim recalled one of the most memorable cases of his career.
"I represented a nursing home cook who injured her back while rescuing someone from a helicopter that had crashed in the parking lot. Her employer refused to pay her claim because she was being a 'Good Samaritan' rather than completing her job duties," Tim explained. "Well, her employer was a major Christian denomination. So we went to court and argued how hypocritical it was for this church that preaches the story of the Good Samaritan to deny her claim on that basis. And we won her case."
Above all, Tim relishes the opportunity he has had to fight for the underdog and help people out of bad situations.
"I've represented people from all walks of life, from any career you can imagine. They're all hurting, both physically and otherwise, and they're usually not equipped to handle the claims process on their own. The most rewarding part of my job is the chance to level the playing field, turn the tables on the insurance companies and help people through those challenges."