Attorney Timothy S. Reese
Oklahoma Workers' Compensation Lawyer Focused on Results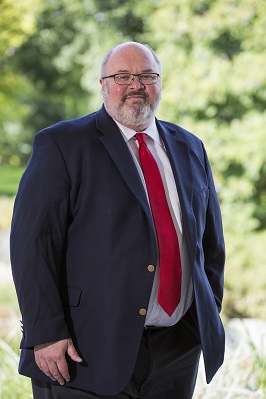 Oklahoma attorney Timothy S. Reese of Lawter & Associates, PLLC, has a well-earned reputation for being a hard-working lawyer who puts his clients' needs first. He's proud of the work he does for injury victims, and he's eager to help you.
Attorney Reese understands that successful legal cases can make a dramatic difference in the lives of injury victims and their families for many years to come. That's why he works so hard on every case. That's why he urges you to contact us right now.
More information about Oklahoma workers' compensation attorney Timothy S. Reese
Timothy S. Reese
Oklahoma City & Tulsa, Oklahoma
Workers' Compensation Supervising Attorney, Lawter & Associates, PLLC
Born in Talequah, Oklahoma, Timothy has been with Lawter & Associates, PLLC for more than 29 years.  Timothy is a huge Thunder basketball fan, was previously a professional magician for McDonald's and enjoys helping people as a workers' compensation attorney at Lawter & Associates.  He is most proud of his efforts that helped General Wesley Clark win the Oklahoma Presidential primary.
Year Joined the Firm:
1985
Areas of Practice:
Workers' Compensation
Bar Memberships:
Oklahoma Bar Association Lecturer to the Oklahoma Bar Association on Workers' Compensation
Education:
Oklahoma City University, Juris Doctor 1991
- Summa Cum Laude
- Phi Delta Phi Legal Fraternity
University of Central Oklahoma, BA in Urban Affairs 1984
- Student Government President
- Tau Kappa Epsilon Fraternity
Accomplishments/Awards:
American Jurisprudence Award in Contracts, Evidence, Criminal Law, and Property
Personal Motto:
Lead, follow or get out of the way
Top of Bucket List:
Take a trip to Africa
Why should I hire Oklahoma workers' compensation lawyer Timothy S. Reese?
Experience matters. That's why injury victims in Oklahoma routinely rely on attorney Reese and his fellow lawyers at Lawter & Associates, PLLC, to help them make things right. We know what evidence to look for, and we have the case results to prove it.
Don't wait to take legal action. Contact us right now. Call (866) 584-1027 for our Oklahoma City office or (866) 584-1028 for our Tulsa office and schedule a free case evaluation. Best of all, you only pay fees if you win. That's because we work on a contingency fee basis. It's that simple.